Explore a range of Divine Masculine and Feminine Archetypes in a beautiful Western Australian setting.
Learn about ancient Greek, Roman, Egyptian and Norse gods and goddesses in their healing forms. This is a wonderful opportunity to deepen your knowledge on this western form of empowerment and transformation.
---
7 – 14 APRIL 2019, ORIGIN'S CENTRE, NEAR PERTH
Sister Centre to the Wangapeka
also founded by Chimé Shore and friends
---
Meditations that encourage
wellness, clarity of mind and joy
---
Discover more about familiar European gods and goddesses such as Athena, Aphrodite, Artemis, Apollo, Pan, Mercury, and Odin, along with lesser-known yet potent ones such as: Hygeia, Freyja, Hathor, Isis, Osiris, young Dionysus, Mithras and the great mother Cybele.
Experience for yourself methods that will help create a deeper, more intimate understanding of their healing powers.
Through art history, be fascinated to learn the hidden symbolism of gods and goddesses.
A meditation text similar in structure to a sadhana (though with short latin and greek mantras) will be given for the Roman god Mithras, an archetype (meaning pure form) of victory and friendship; and also the Greek god Pan, an archetype of joy and nature: mountain wilds, fields, groves and wooded glens.
All will be explained thoroughly, so there will be no problem in understanding for people new to this practice. Beginners to advanced meditators welcomed.
There will be plenty of time between class times to practice or to let your mind and body rest.
The retreat will be in refreshing silence other than class times, and teacher/student interviews. This will help calm our busy minds, in order to absorb the peace of this healing environment, and allow us to listen genuinely to ourselves and the natural world around us.
---
For more information on the course content and structure
please click here
---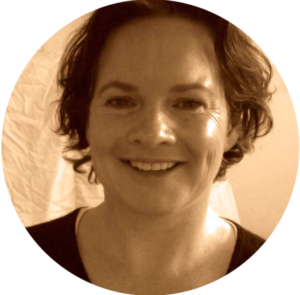 Meditation Teacher
Mira Riddiford is a meditation and mindfulness teacher who runs retreats and series in New Zealand. Her online classes have participants joining from North America, Europe, and Asia. With more than 20 years of daily practice, Mira has been trained through retreat work, study and apprenticeship in the Namgyal Rinpoche stream of teachings. She has a close ongoing relationship/association with the Wangapeka Study and Retreat Centre and the Auckland Sphere Group.
Having worked in creative fields, Mira understands how mindfulness can enhance the arts, and she is respectful of diversity in all its forms. Mira focusses on the relevance of mindfulness in modern daily living, and how it can help bring about calm and well being. She specialises in making teachings on Western Mysteries, Archetypal integration and Non-Duality available, and clear to students who are new to these subjects. Her contemporary warm and engaging style breathes life into these meditation teachings.
Mira is passionate about what we can learn from these ancient gods and goddesses and how these teachings can work as a map for personal development. You can find out more about her work here: www.westernmysticism.com
---
Course fee: $399
These figures include food and resources. They don't include any dana/donation to Mira for the teachings she will impart or accommodation at Origins which is also by donation.
Dana (donation) to Mira for her teachings
So people from different income brackets can benefit from this retreat, no set fee is put on the teachings. Please give generously according to your means, taking into account Mira has a family to provide for and that meditation teachings are her primary income, you could use as a guide $20 – $60 per day (with the understanding that everyone's circumstances are different). Please bring cash to pay for the Dana.
Dana (donation) to Origins Retreat Centre
The Origins Centre operates on a philosophy of mutual respect, support, and goodwill, known as dana. Dana is the spirit of generosity and can be expressed in many ways. The Centre functions successfully through freely given donations of money, in-kind contributions and gifts of service.
As a charitable not-for-profit NGO, we rely on the goodwill of the community and those staying here. Because dana expresses both giving and receiving, it doesn't imply a one-way donation. People support the Centre because they are themselves supported here and because they want to extend the offering to others as well. Dana enables individuals and groups to support each other in a flexible, inclusive way that supports freedom and responsibility.
---
Contact Louise for any further enquiries about the retreat: louisemair@hotmail.co.uk
---
To register please fill out our online registration form
To secure your booking you can pay by Eventbrite (added fees, but tremendously convenient for credit card users).
Or Paypal: Email address to send funds to is mindfulnesse@gmail.com
Or internet banking details are on the registration form (Australian banking details to be confirmed shortly, please email Louise to enquire: louisemair@hotmail.co.uk).
---
Want to help out? Please share this email with friends who may be interested in Australia, NZ, Canada or anywhere really! Download the poster to print out and put up at neighbourhood noticeboards. Here is a jpg image of the poster for sharing on social media like Facebook.
---
Can't make this retreat? Perhaps these events will suit:
Southland, NZ 2019 dates being organised
After a successful Garden of Mindfulness, we will be having another after Christmas this year, dates to be confirmed (GOM has been running annually since 1994/95 – started by Tarchin Hearn, Mira has been teaching the last 4).